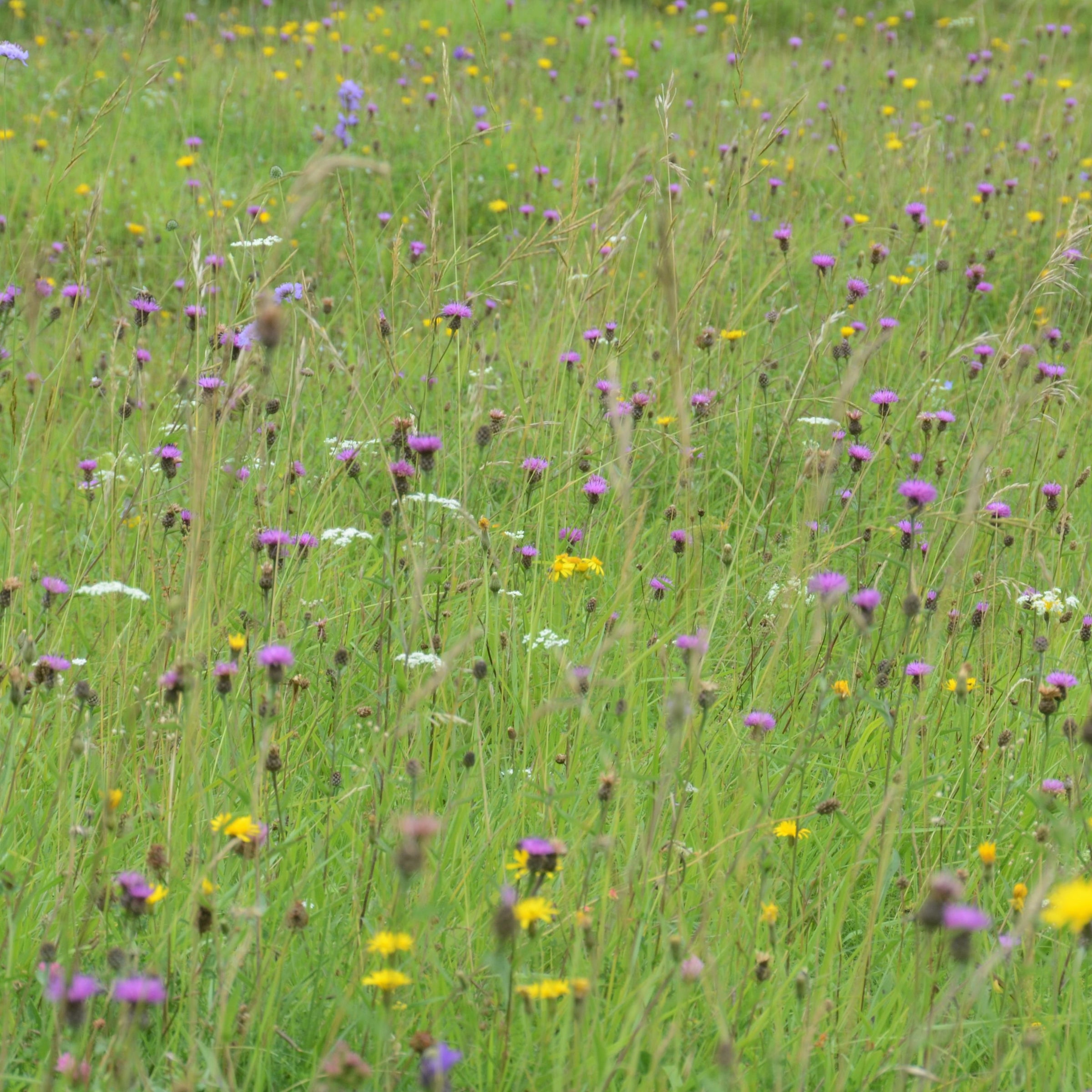 British Native Wildflower Meadow Seed
14 products
Blended from the highest-quality native wildflower seed and meadow grass seed, our range of British native meadow flower seed mixes is specially designed to create naturally beautiful, species-rich, biodiverse meadows.
Wildflower Meadow & Grass Seed Mixes
Choose from our collection of unique British native wildflower meadow mixes.  With over 13 blended mixes of UK-grown meadow flower seed (20%) and meadow grass seed (80%) to suit all soils and sites, you'll find the perfect perennial wildflower meadow seed mix for your wildflower space.
If you are uncertain about your specific soil type or have mixed soil types at your site, choose from our general purpose native wildflower meadow mixes which contain wildflower species which are suitable for most soils and conditions.  These contain a mixture of annual and perennial native wildflowers and are perfect for bees and other pollinating insects.
All the native wildflower seed in our mixtures is sourced from stock grown in the wild in Britain.  It is then multiplied up commercially and mixed and packed in the UK so you can be confident you are buying native British wildflower seed.