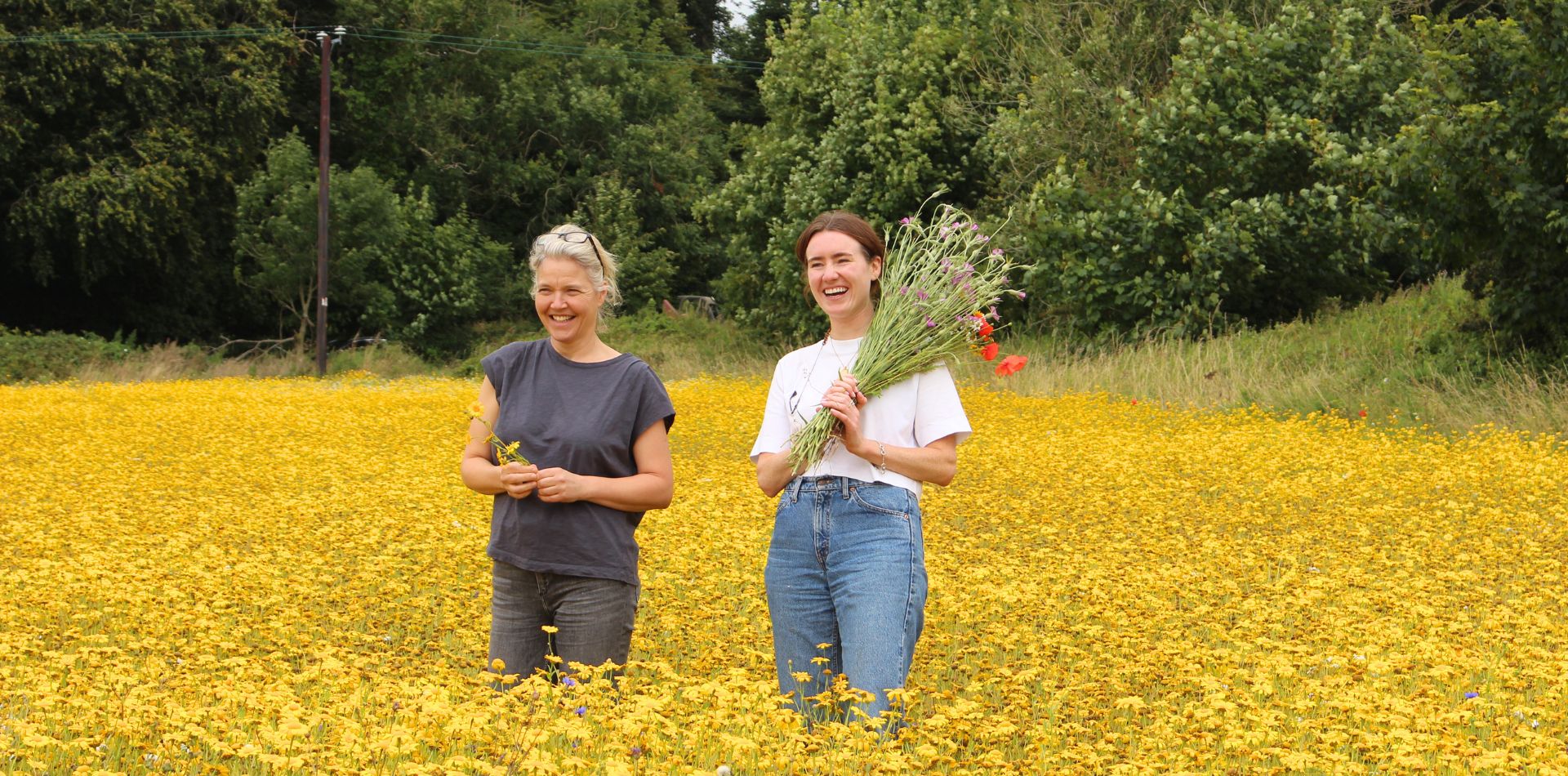 Welcome to Meadowmania
A family-run business that has been supplying top-quality wildflower seeds for over 70 years.
William Evans started his first seed business in the 1950s and subsequently launched Meadowmania over 25 years ago.   In the 1990s, his son, Tim Evans, and Tim's wife Lynn, took over the business and continued the family tradition with their passion for wildflowers and commitment to supporting biodiversity. Today, that passion is carried on by Julie Power, who now manages Meadowmania and who herself comes from a long family tradition of seed and flower production. Julie shares the Evans' dedication to providing the best in British wildflowers.
We source all our wildflower seed mixes (except our international meadows) from stock grown in the wild in the UK, which is then multiplied up commercially. We mix, pack, and distribute our seed ourselves within the UK to give you confidence that you are buying native UK wildflower seeds to produce native UK wildflower meadows.
At Meadowmania, we believe that wildflowers are not only beautiful, but also play a crucial role in supporting our environment and its delicate ecosystems. That's why we are committed to providing products that support biodiversity and encourage sustainable gardening practices.
Whether you're a seasoned gardener or a first-time wildflower enthusiast, we are here to help. Our small, dedicated team of experts are always available to answer your questions and provide guidance to help you create a beautiful and thriving wildflower garden.
We take great pride in our work, and we are committed to providing exceptional customer service. Our goal is to help our community feel closer to nature at home, at work and in the community, and to ensure that you are completely satisfied with your Meadowmania experience.
Thank you for considering Meadowmania for your wildflower needs. We look forward to helping you create a beautiful and sustainable garden that will bring joy and support biodiversity for years to come.
Yours sincerely,
Julie Power,
Meadowmania