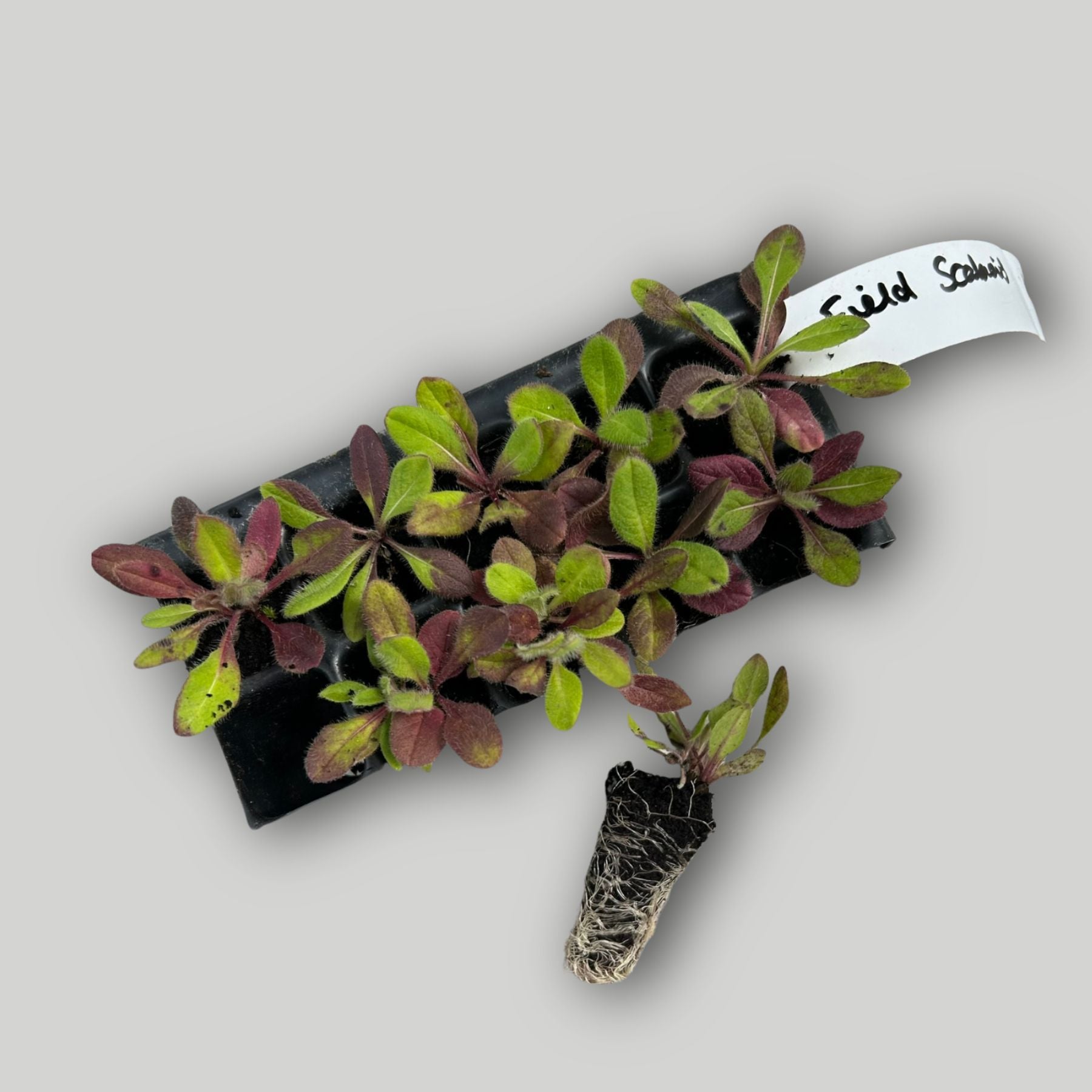 Perennial & Annual Wildflower Plug Plants
34 products
British Native Wildflower Perennial and Annual Plug Plants
Choose from our range of native British wildflower plug plants, including yellow rattle plugs, to create a naturally beautiful wildflower habitat quickly and easily.  
Our native UK plug plants boost our native wildflower populations and provide habitats for our native wildlife, while bringing colour and interest to the smallest gardens and the largest conservation projects.
Carefully propagated from native UK wildflower seed, and grown in our partner nursery, our perennial wildflower plug plants including species such as musk mallow, oxeye daisy and red campion, are available for delivery all year round.  Most annual wildflower species including cornflowers and corn chamomile will be sent out in autumn and spring, and yellow rattle and corn marigold will be sent out only during April and May.
Our strong, healthy plants are grown in 40cc cell trays and are ready to be planted in their final position. Provided the ground is not frozen or waterlogged, the plugs can be planted all year round, but are best planted between late August and May. Plant them at least 5 per square metre and in groups of at least 3 of the same species for a naturalistic look.
If you are looking for plug plants to suit a particular soil type or conditions, take a look at our wildflower plug plant mixtures.
We can supply plug plants for species which are not listed. Please contact us to discuss your specific requirements.