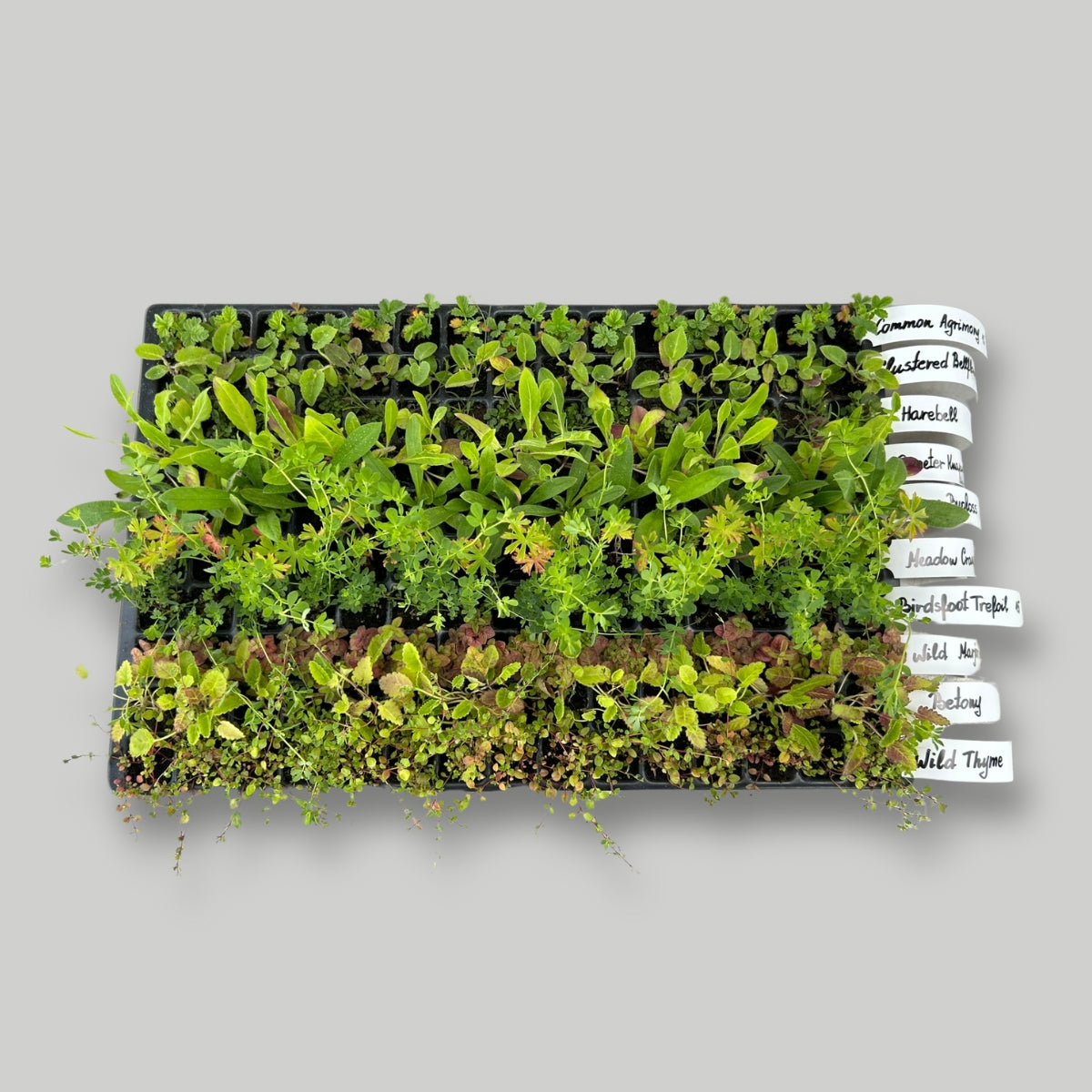 Wildflower Plug Plant Mixtures
11 products
Perennial Wildflower Plant Mixtures
Expertly designed for specific habitats, soil types and conditions, our native wildflower plug plant mixes are a simple solution to choosing plants for your wildflower space.
Including native British species such as ragged robin, knapweed and meadow cranesbill, our native British wildflower plug collections are attractive to pollinators and other wildlife and are designed to provide long-flowering colour and interest from spring through to autumn.  
For each mixture, you will receive 10 species from a longer list of suitable UK wildflower plants subject to availability.  If you require specific species, you can order from the Individual Species section.
Our strong, healthy plants are grown in 40cc cell trays and are ready to be planted in their final position.  Plant them at least 5 per square metre and in groups of at least 3 of the same species for a naturalistic look.  Providing the ground is not frozen or waterlogged, the plugs can be planted all year round, but are best planted between late August and May.