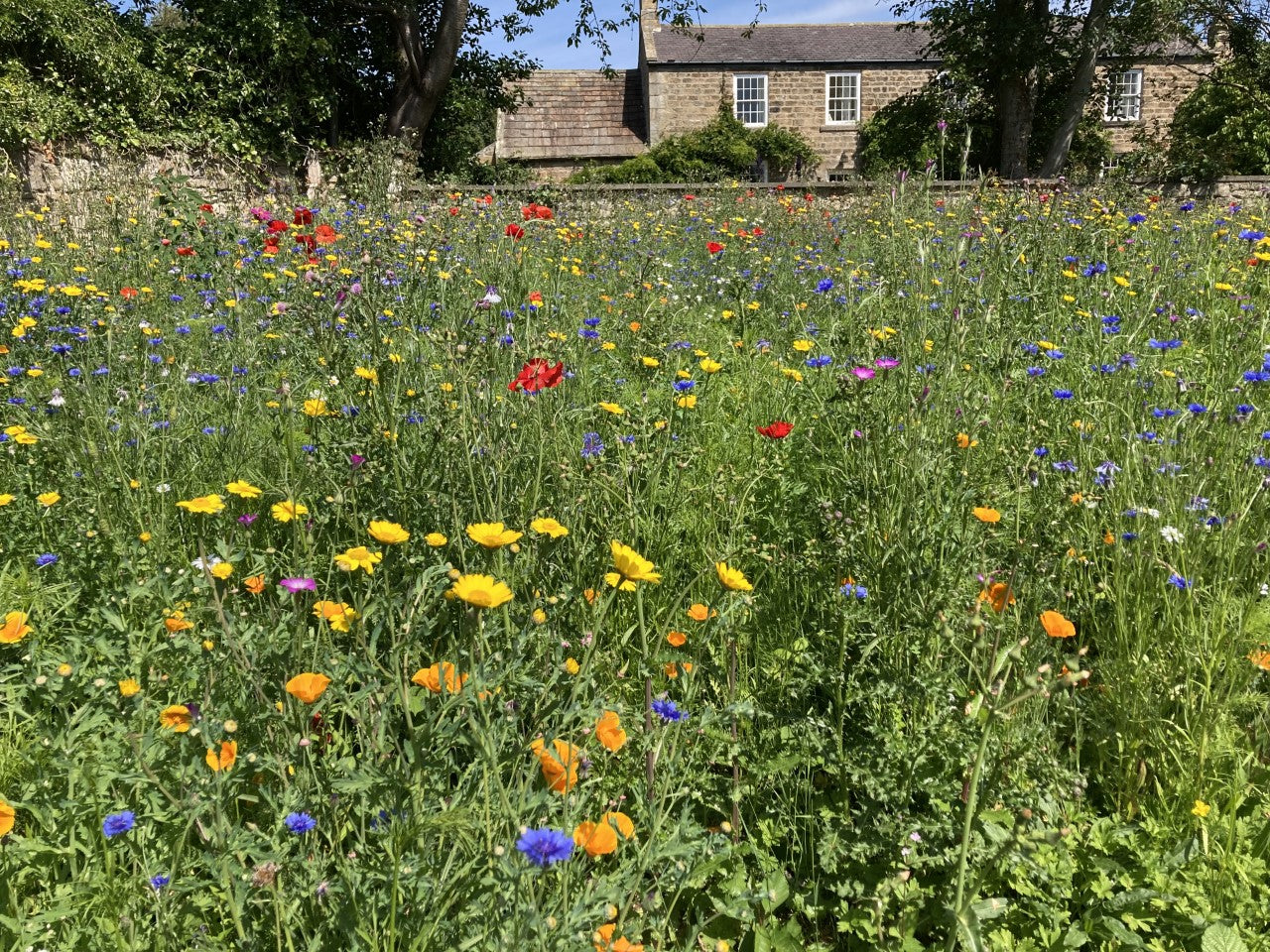 Instant Sunshine Summer 2022
We got these comments and phots from a customer this summer. They sowed one of our meadow sunshine mixes in late April. It was sown in the North of England near to Newcastle upon Tyne. Our Instant sunshine meadow mix is designed to give very colourful show in the first summer.
Some of the annuals can take as little as 8 to 10 weeks from sowing to flowering. The annuals should only last one year. Then in following years the perennials will come to the fore.
This mixture is designed to give you maximum impact in the first summer. It is one of our customers favourites as the flowers often give a real wow factor in the garden.
Thought you might like some pictures of how my seeds have grown. I sowed your Grass and Wildflower seed mix instant sunshine meadow seeds over about 160 square metres this May.
Initially they seemed slow to grow and a bit patchy ( didn't seem to grow where some tree stumps have been removed) but now has really taken hold and got very good coverage and it looks much better than I had hoped for. I'm a novice gardener and really surprised I've grown anything this good.
Thanks for the great seed and planting/preparation instructions were really useful
---