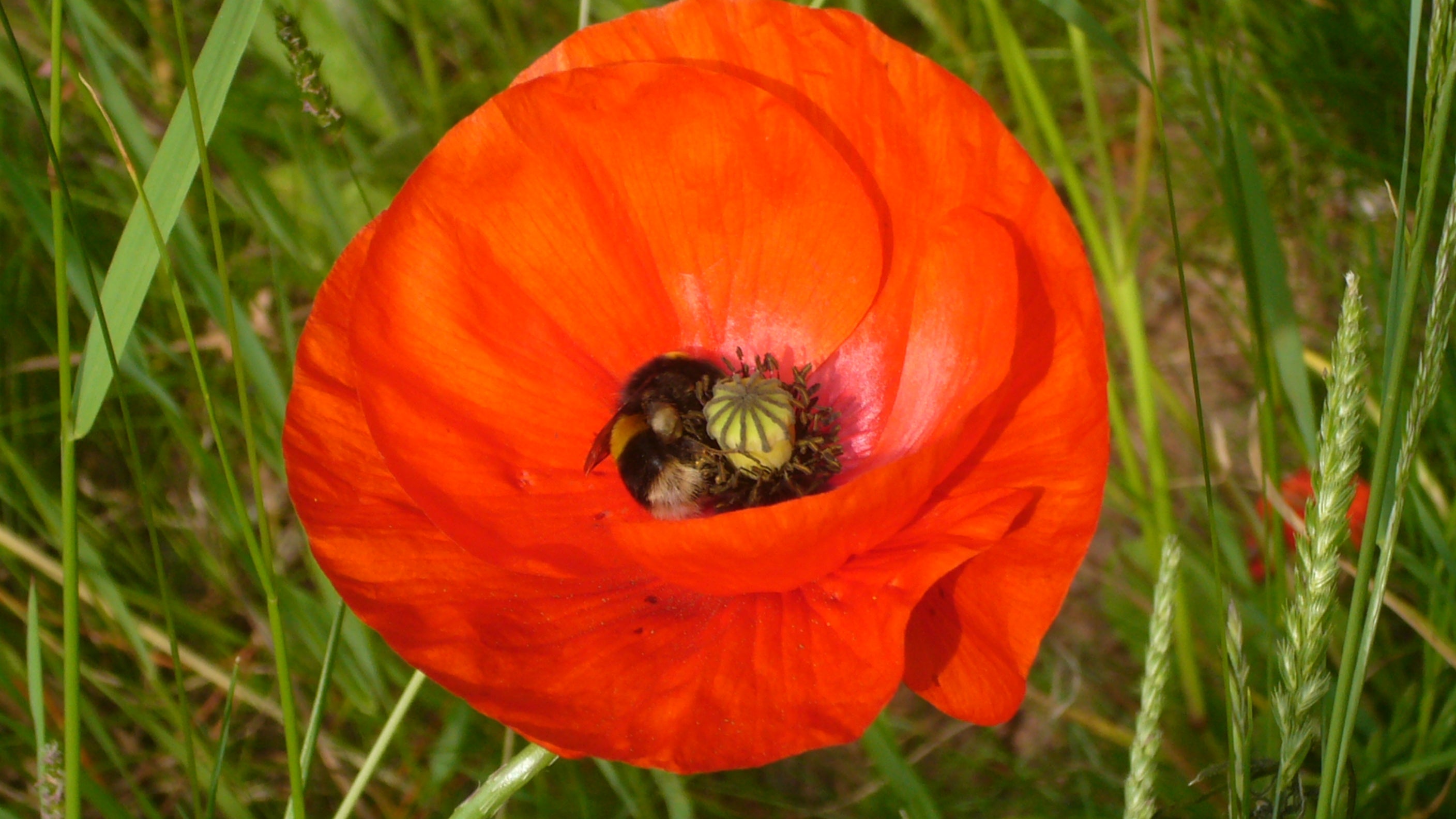 Such as Poppy & Cornflower
Wildflower Annuals are quick to grow and very colourful. They fall into two broad categories Native Annuals and Non Native annuals.
Native Wildflower Annuals
The common name is Cornfield Annuals. Historically they would appear in arable fields. Where the farmer cultivated the ground in the autumn of the spring. They would then appear as a very colourful weed in the summer. With the advent of agrochemical sprays on farms these have largely died out. But you can still plant them in your garden.
The main species are Field Poppy, Cornflower, Corn Marigold and Corncockle. Whilst you can grow individual species a very popular way to grow them is as a cornfield annual mix. Sow without grass at 2 grams to the square metre.
Field Poppy and Cornflower benefit from being sown in the autumn or early spring. Corn Marigold and Corn Cockle will tend to do better when planted later in the spring.
In the spring from sowing to flowering normally takes about 10 to 12 weeks. They should carry on flowering through to the end of August early September.
Non Native Annual Wildflowers
These have become increasingly popular in the last few years. They offer a much wider range of choice. Bringing both some dramatic colour and an extended flowering season.
Again you could buy individual species such as Cosmos, Californian Poppy and Pot Marigold.
But a popular way is again to buy them as a mixture of non native and native annuals.
They must be sown in the spring at 3 grams to the square metre. They take between 8 to 10 weeks from sowing to flowering. Then the mixtures can carry on flowering right through into October.
It can be difficult to get annuals wildflowers to self seed and come back the following year. To achieve the same kind of impact each year you may need to sow the same seeds each year.
If you require any more information or advice please contact us either on on 0800 085 4399. Or by email at shop@meadowmania.co.uk
---