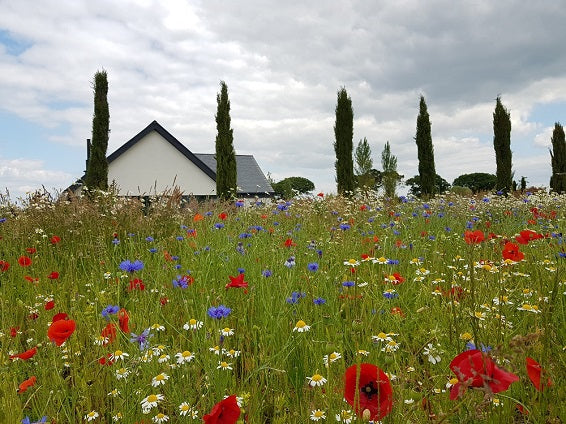 Native Wildflower Annuals
Wildflowers are increasingly becoming mainstream. They are in many gardens, planted by Councils and often now encouraged to grow on verges by the side of roads. Native Wildflower annuals such as poppies and Cornflower can give a very colourful natural show in the first summer.
The pictures below come from a customer at a crematorium who planted our Native Traditional Wildflower seed mix WILD1. They planted it in spring 2021 and by late summer the annuals were in flower.
---