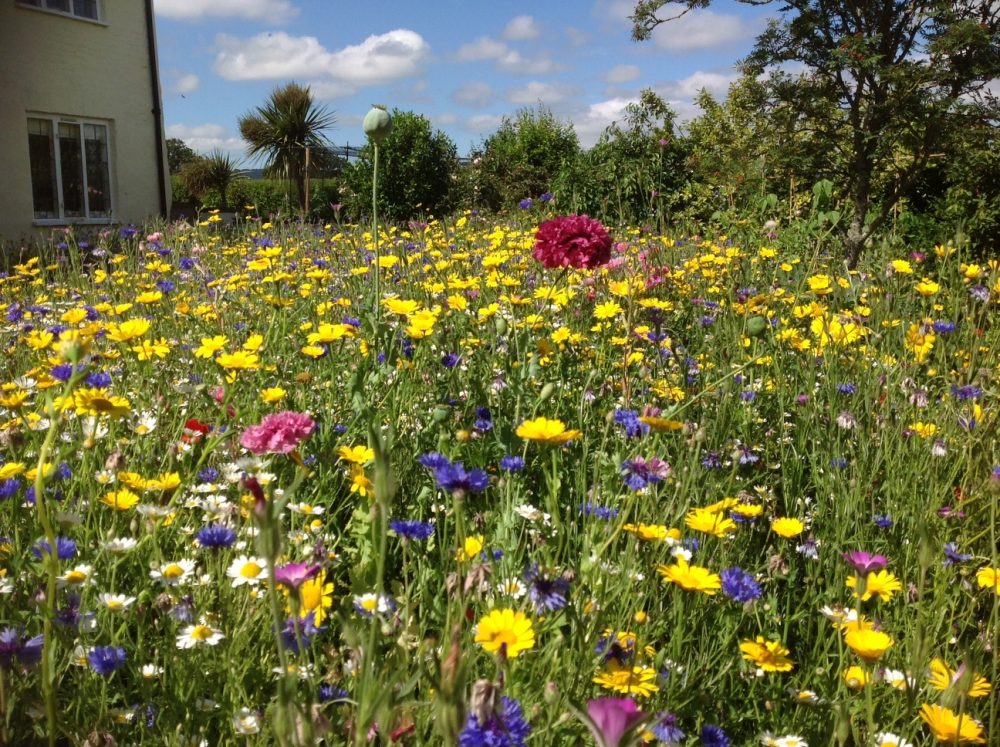 Creating a Beautiful Wildflower Meadow
Wildflower meadows can be a source, once established, of great joy. They will come back year after year and develop and change as the seasons affect the species. Can you create a Beautiful Wildflower Meadow.
You can turn a simple grass area that is cut regularly into a flower Meadow that you can enjoy over the summer. It may need cutting only once or twice a year.
The advantages to wildlife such as Bees and Butterflies are obvious. In that you go from an area of grass that offers the wildlife very little. To a mass of flowers over the summer that both attract and are beneficial to a wide range of insect wildlife.
Native Meadows
One route to go down is to sow a native wildflower seed mixture. You could sow this as either a Wildflower Meadow mix or 100% Wildflower seed mix.
It is common now to have a mixture of both annuals and perennials along with grass.
The native annuals such as Field Poppy and Cornflower will give you colour in the first year. Then they die out. From the second year the perennials in the mix such as Campion, Self heal, Bedstraw etc start to come to the fore. The perennials are the species that you cut down in the autumn and they grow back again the following summer.
Native & Non Native Meadows
Another option , which increasing numbers of customers and councils are looking at. Is to sow a Meadow made from both native and non native wild flowers. This gives you an opportunity to create a truly Beautiful Wildflower Meadow.
By introducing non native annuals such as Cosmos, Californian Poppy and mixed Cornflower. This means you have a much more colourful Meadow and one that will flower for a longer extended season in the first year.
Similarly you can introduce non native perennials making the mix more diverse, more attractive to look at and more beneficial to wildlife.
Both sorts of Meadows should be established in the same way. Ideally clear the ground in the spring or the autumn. Then broadcast the seed on the surface and finally roll afterwards.
The non native annuals take between 8 to 10 weeks from sowing to flowering when sown in the spring. If sown in early April then by mid June you potentially will see species in flower.
If you'd like to create a Beautiful Wildflower Meadow then either follow the link below or contact us for more details.
email Shop@meadowmania.co.uk Tel 0800 085 4399
---