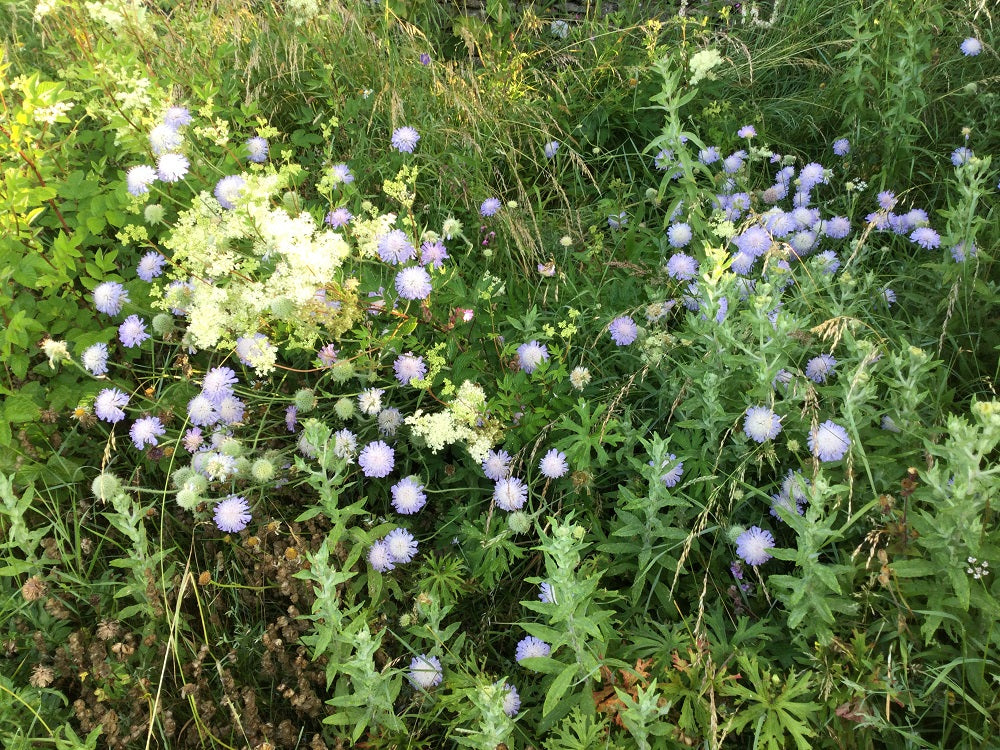 Native British Wildflower Meadow seeds
Native British wildflower meadows develop over time. They will vary from year to year and from site to site. Because of this the same meadow mix can look very different. These complex mixes contain many different species which do well on different areas.
This meadow was sown many years ago with one of our general meadow mixes. It has been managed and added to over time . Adding species as plug plants. The plugs have increased the diversity and interest in the meadow.
It is now a great example of a wildflower meadow. Rich in diversity and creating interest for the wildlife and for the owner. It should carry on now for many years.
This mixture was one our wildflower perennial mixes at the following link. These can take a few years to develop but given time they will bring a lot of pleasure.
---