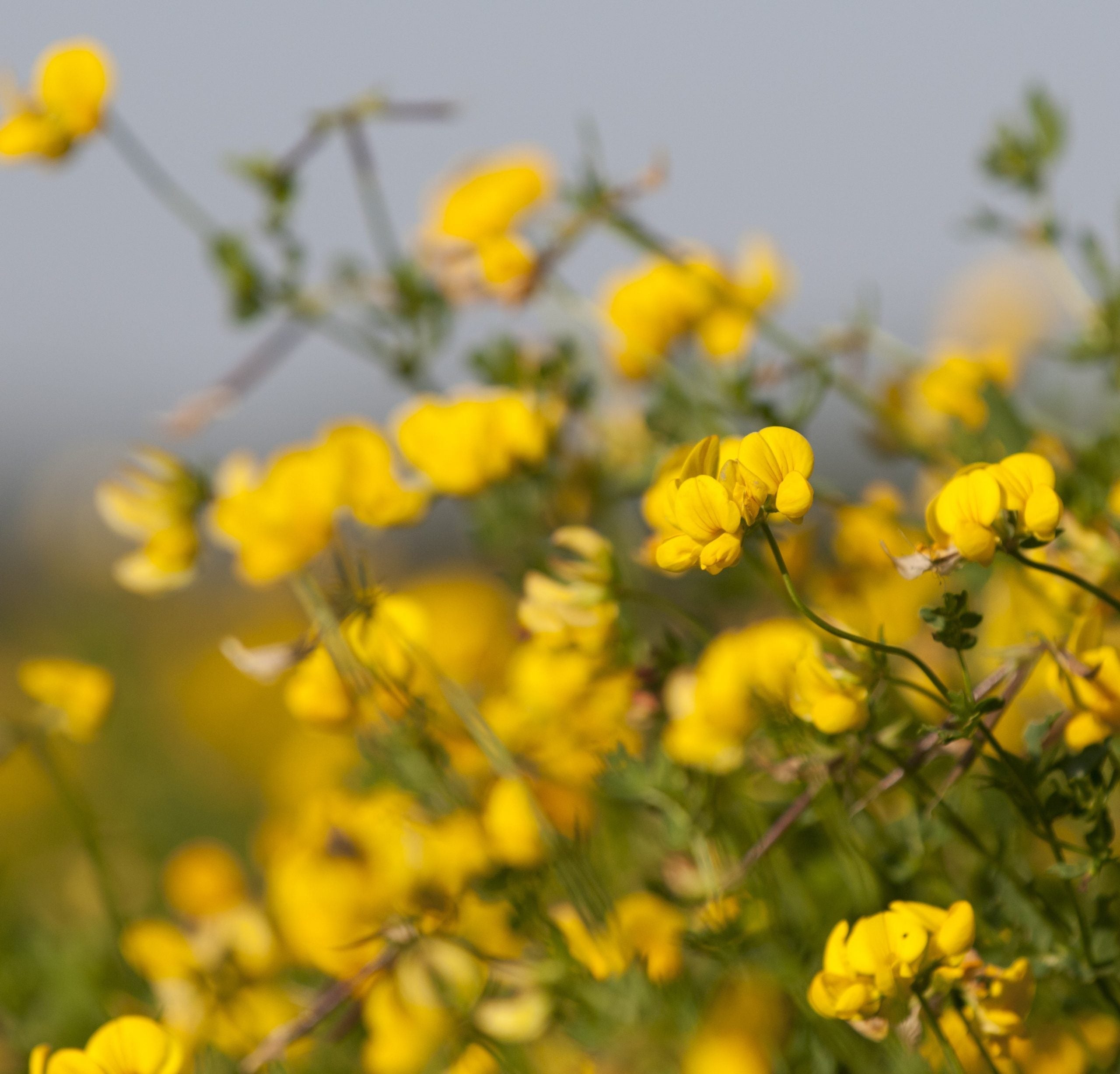 How and Where to grow Birdsfoot Trefoil
Birdsfoot Trefoil ( Lotus Corniculatus)
Birds foot trefoil (Lotus corniculatus) How and where to grow Birdsfoot Trefoil wildflowers. It is a low growing plant. It has bright Yellow Flowers which generally flower during May and June. Whilst the flowers at first appear to be bright yellow they are often tinted with orange and brown colours. Birdsfoot trefoil is a very adaptable plant and will be found growing wild in most habitats.  It does particularly well on chalk pasture if the grass is short and fine. It is often seen growing along with Ribwort Plantain and
Harebell
. Also Birdsfoot Trefoil can be found  on sandy poor soil near the sea alongside
Lady's Bedstraw.
It is an important food source of the common blue Butterfly and is one of the best wild nectar sources for bees. Birdsfoot trefoil is an important source of food for other creatures. Pollinating insects find it an excellent source of nectar. At present Native Birdsfoot Trefoil seeds are in very short supply. You can buy non-native agricultural seed relatively cheaply. But if you want to introduce the wild native version into your Meadow then your best option is to buy plug plants.
How and where to grow Birdsfoot Trefoil
Flowering Season
             May to August
Height    
                             10 to 40 cm
Cultivations  
                     It is a perennial plant. Rub the seed lightly between two sheets of sandpaper to speed up germination Either sow it thinly where you want it to grow in spring or autumn. Or sow seed 2 cm apart in a seed tray.
Availability
Plug Plants
---