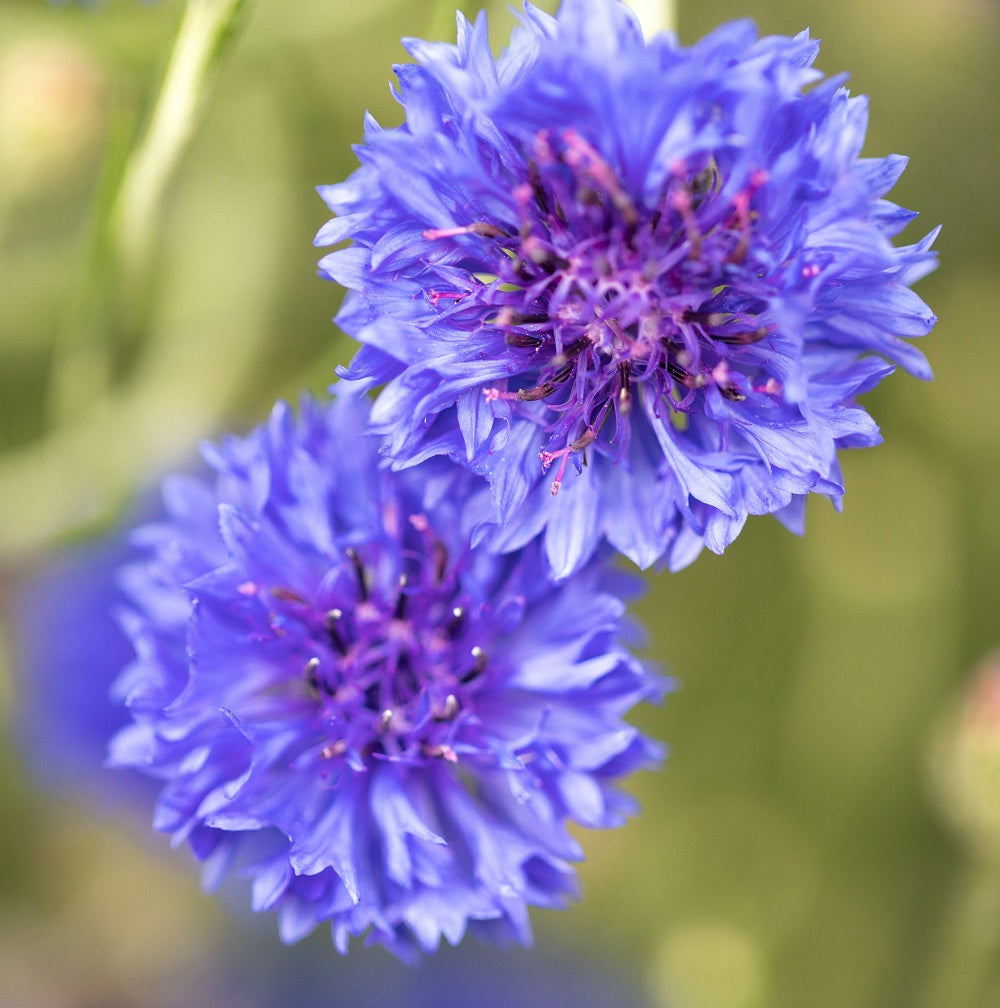 Where and How to Grow Cornflower Centaurea cyanus
We will tell you where and how to grow cornflower seed
Cornflower, Centaurea cyanus, West Sussex, UK
Cornflower is a simple flower but has great beauty. Their blue flower heads appear in the summer on tall slender stems.
Cornflowers have been cultivated for many years into garden varieties and many colours are available. The native Cornflower Centaurea Cyanus is not often seen in the wild any more and it has a very pretty blue flower.
They can be grown anywhere in a sunny garden. Ideally they need to be grown along side other species as they may fall over if grown on their own.  A Cornfield Annual mix with red of Poppies and Yellow of Marigold is a very attractive mix.
Cornflower grows readily from seeds which is best planted in the autumn. But we can also now supply Cornflower as plug plants.
As an annual it will flower in the first year of a meadow. To get it to come back the ground needs cultivating each autumn. You may need to sow some extra seeds.
Cornflowers are excellent for wildlife and are one of the top bee plants grown in nature. This is due to the pollen and nectar it supplies.
Cornflowers are also beneficial to birds providing a delicious food source.
Where and how to grow cornflower
They should flower from June through to August and grow to height of between 1 and 3 feet.
It is an annual and needs cultivated soil to geminate in.
They can be sown in the spring or autumn.
Broadcast the seed then roll the ground afterwards.
They will self seed if the ground is bare in the autumn.
---