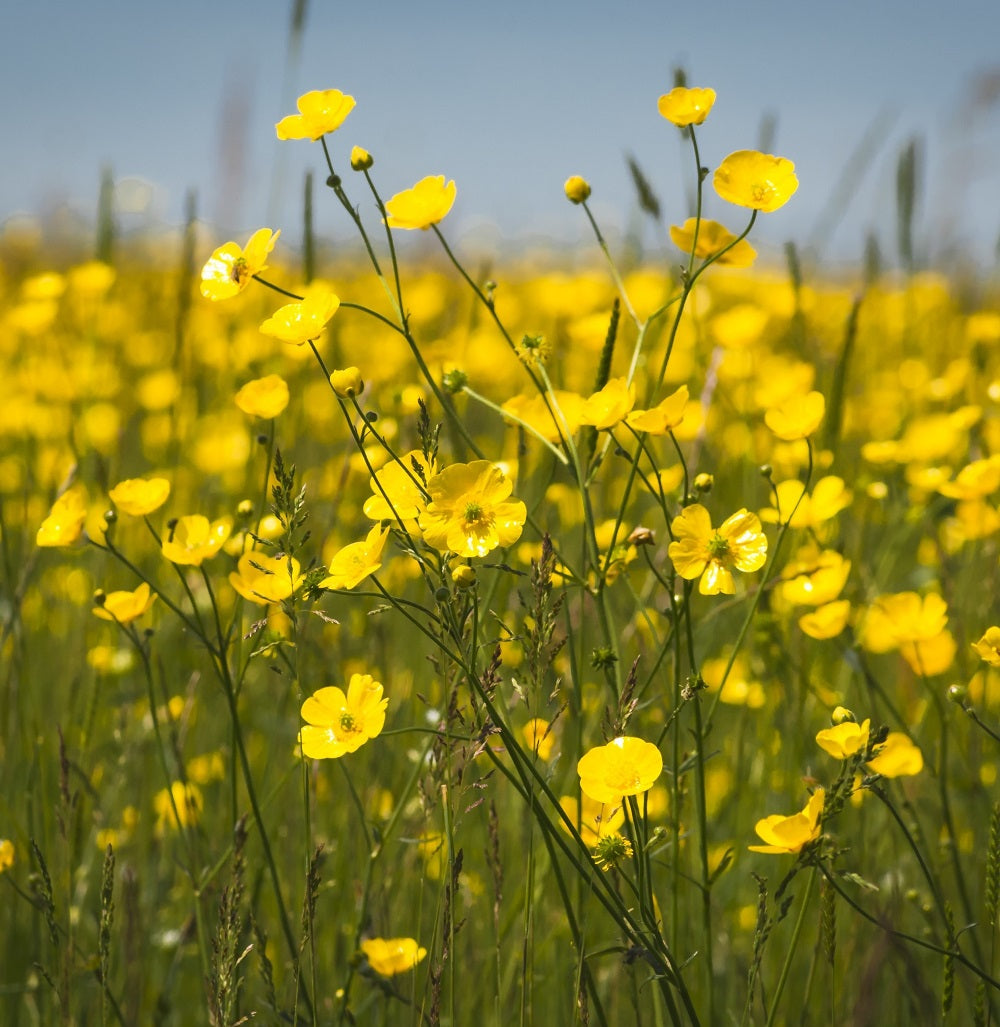 How and Where to Grow Meadow Buttercup
We will show you how and where to grow Meadow Buttercup.
Meadow Buttercup, Ranunculus Acris
Meadow Buttercup (Ranunculus Acris) is one of the best known meadow flowers in the countryside. But whilst many of us remember fields of yellow buttercups in flower in June the sight is become much rarer now.
Buttercups appear generally in unimproved meadows. They offer no feed value to livestock so farmers generally look to replace them with grasses.
Meadow buttercup is widespread in meadows and pastures. It is also found in parks and at woodland edges. It does better in slightly damper, calcareous sites. It can form yellow meadows and it flowers between April and October.
It has yellow flowers which are about 2cm across. They have five petals. It has rounded leaves which are divided into three to seven lobes.
They can be a risk to horses. generally they will not eat them as they have a bitter taste. But if your paddock has a lot of buttercup them you may need to get rid of them.
How and where to grow Meadow Buttercup.
They will do well on many soil types but do particularly well on heavier soils. They prefer sunny sites but will cope with some shade.
They are best sown by seed as a mixture of grasses and other wild flowers.
The Meadow Buttercup will flower from June to August.
The Bulbous Buttercup a very similar species flowers a month earlier.
They will grow to a height of about 8 to 20 inches.
They are a perennial which means once established they will come back year after year.
---