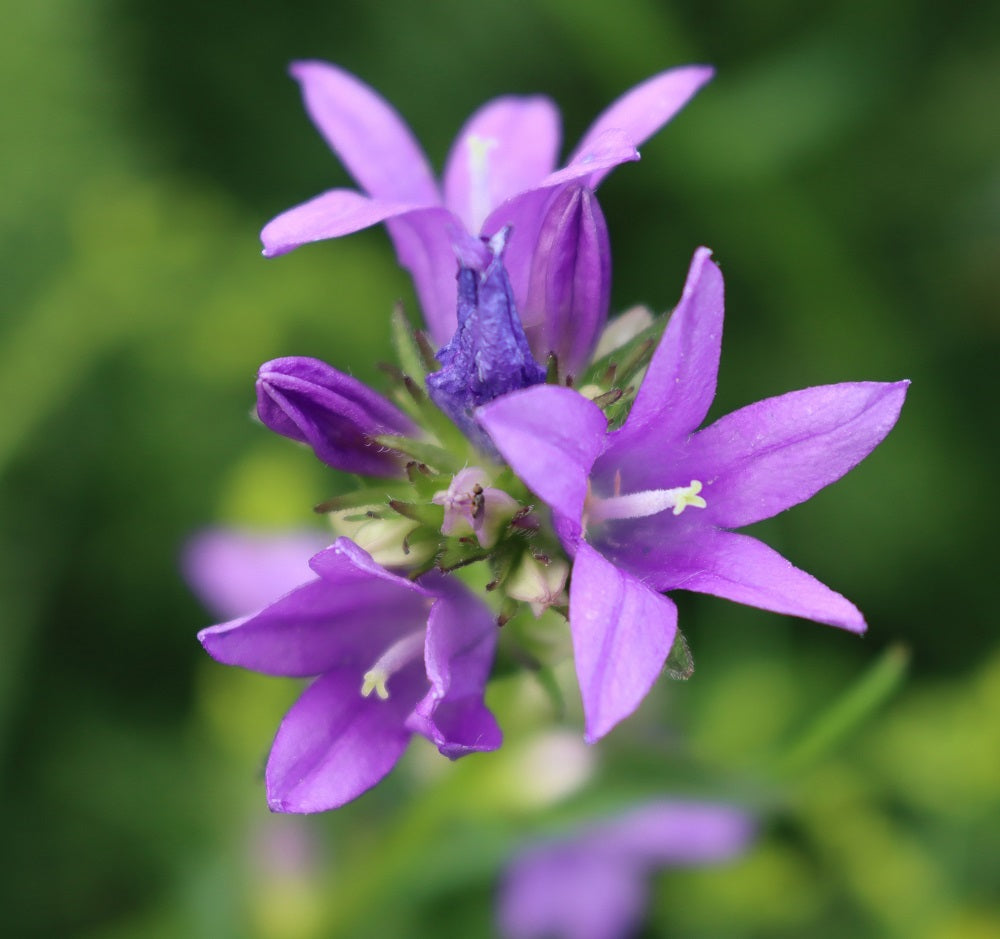 How & Where to Grow Nettle Leaved Bellflower (Campanula Trachelium)
We will tell you How and where to grow Nettle Leaved Bellflower
Nettle Leaved Bellflower (Campanula Trachelium) in the wild is generally best suited to growing in shady areas, Hedgerows and Woodlands. The plant remains well hidden until coming into flower. It flowers July through September, when suddenly you can see beautiful large Purple/Blue flowers in amongst dark shadow. They are a flash of colour in late summer.
Campanula trachelium plant with purple flowers in a meadow
It will grow along with Plants such as Red Campion and Wild Foxglove
It is a robust perennial which has nettle-like toothed leaves. The leafy stems are erect bearing bell-shaped lavender-blue flowers 3cm long.
How and where to grow Nettle Leaved Bellflower
Site Nettle Leaved Bellflower (Campanula Trachelium) prefers deep or light shade. They can cope with some Sun but if there is a lot of sun it may affect the intensity of the colour.
Soil Type While they will survive on drier soil it prefers soil with reasonable fertility.
Flowering Season Generally July or September
Height 50 to 100 centimetres
It is a perennial plant and it can produce a lot of seeds. Any seed should be sown in early autumn in fertile soils, either where it is to be grown or in seed trays. Seedlings will normally appear the following spring.
The other option would be to introduce them through Wild Flower Plug Plants.
---