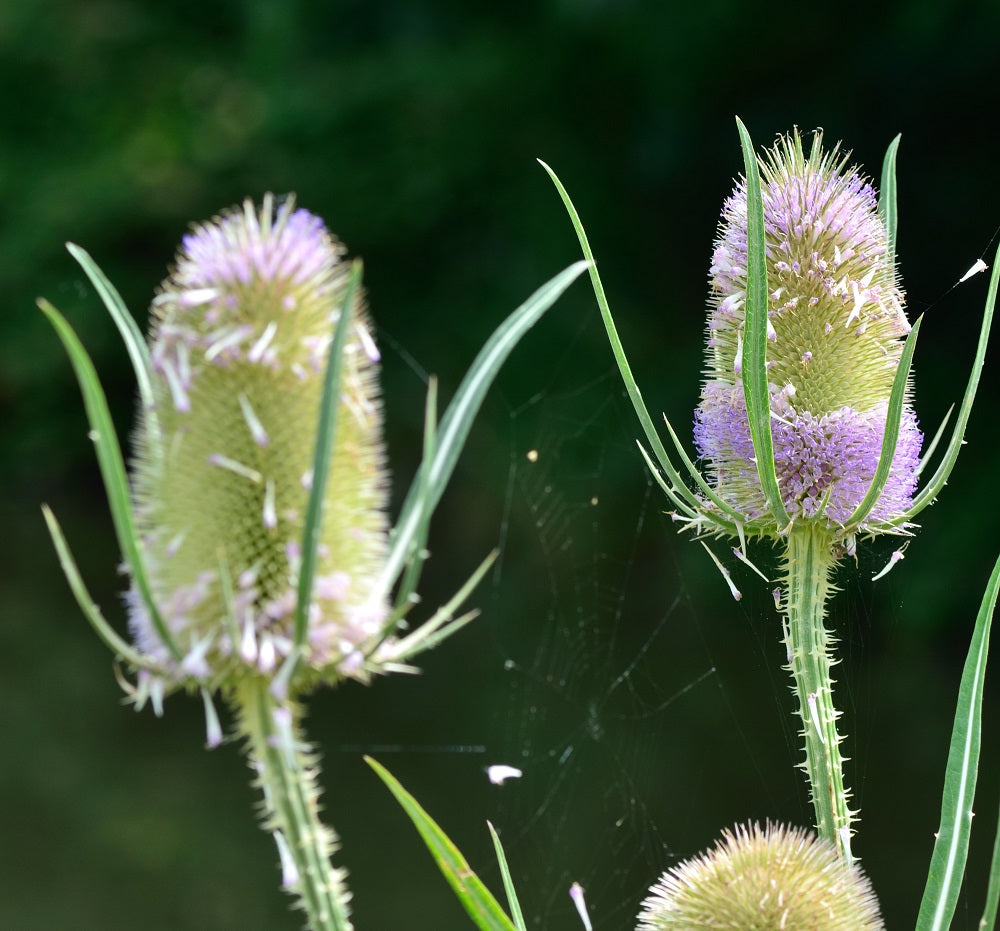 Where and How to Grow Teasel Dispascus Fullonum
We will tell you where and how to grow Teasel.
Teasel is a dramatic and attractive plant which can grow up to a height of two metres or over. It is a biennial plant which may mean that during the first year you just see a giant rosette of leaves which hug the ground. In the second year it grows quickly with a thick spiny stem and leave which clasp round like a cup.
Teasel is a very tall plant. It will have thorns up their stems and a cone-like flower head. The flowers are tiny and purple, clustering together. They appear in rings up and down the flower head. The seed heads turn brown in winter.
The spiny flower heads will have mauve flowers which attract bees. Later on you will get birds which will delight in pulling out the seed. Once the seeds have gone the dry heads can be cut to provide an attractive winter flower.
The seeds of the teasel are very important for birds, such as the goldfinch, which can often be seen alighting on the old, brown flower heads in autumn to 'tease' the seeds from them.
Teasel (Dipsacus fullonum).
Where and how to grow Teasel
Flowering Season; July to August
Height; up to two metres
Soil type; It prefers clay soils and one that does not dry out in summer. It looks particularly good near the edge of water along with plant such as Yellow Flag Iris, Purple Loosestrife and Ragged Robin
Establishment;  You can plant it from seed. Sow where you want it to grow but understand you will not see flowers until the second year.
---