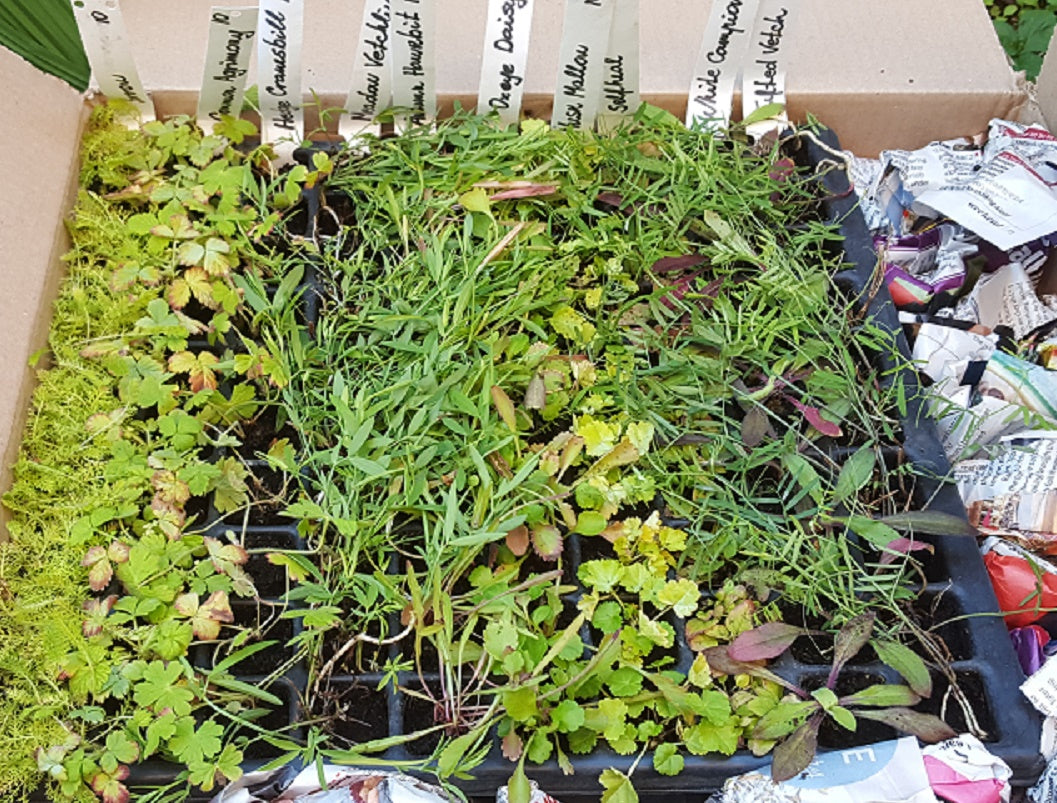 What Wildflower Plug Plants look like
We will show you what wildflower plug plants look like
We dispatch our Plug Plants in trays mainly in cardboard boxes.  On receipt open the boxes asap. If not planting straight away store in an outdoor sheltered spot. If you have to keep them for a few days then they may need lightly watering.
We take great care of the Plug Plants we send but some of the larger ones can be slightly squashed by the delivery process. All you need to is lift those up and separate them out and they will recover.
The size of our plugs is 40cc. We produce them in trays of 150, 5 by 10. 
Below are some of the examples of the trays we send out . You can see that different species vary greatly in height and size. The plants we supply all have good root systems and will be ready to plant out straight away if required.
You can if you prefer grow the plants on by potting then into larger containers before you plant them in your garden.
Generally we send the plugs out from September through to May. We can supply them over summer but you may need to keep watering them if we have dry hot summer.
Some species can go dormant over winter. This means the leaves die back. It can look like the plant is dead but there will be a good established root system. Later in the spring they will start to grow out again.
What Wildflower Plug Plants look like
[gallery ids="1625,1626,1627,1628"]
---