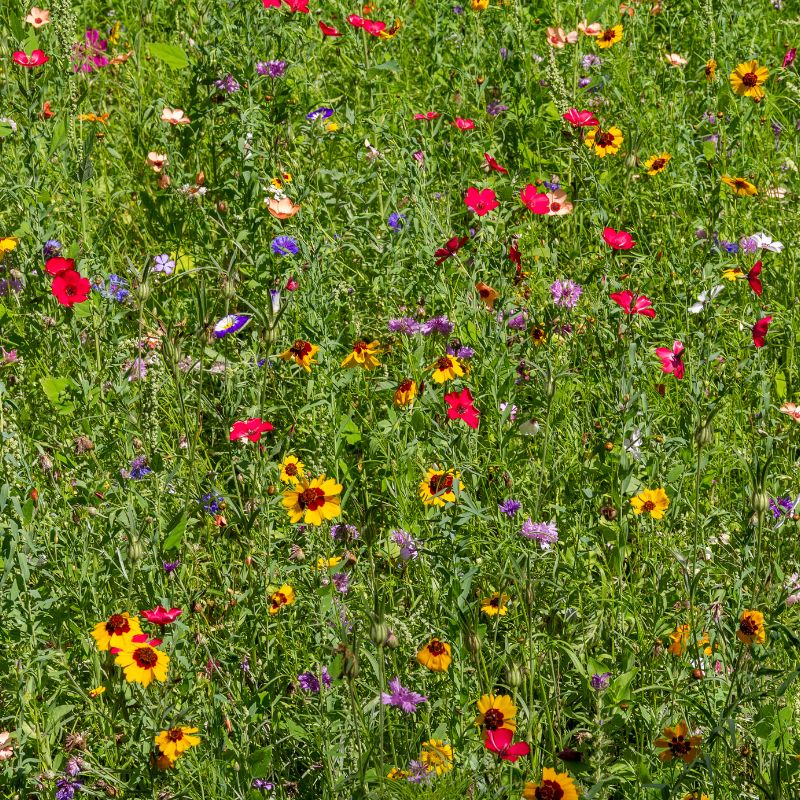 Colour Impact Meadow Mixtures (with grass)
4 products
For vibrancy and long-lasting blooms, choose from our most colourful wildflower meadow seed mixes to create a beautiful grassland rich in colour and texture.
Colour Impact Wildflower Meadow Mixes
Create a bold and beautiful wildflower meadow bursting with colour with our new range of colour impact wildflower seed mixtures.
Our most impactful collection of wildflower mixes, this range of 20% meadow flower seed and 80% meadow grass seed features native and non-native wildflower species to give the brightest flowers and most beautiful blooms for the longest-lasting colour and interest.  The wide range of species is highly beneficial to bees and other pollinating insects.
Our bestselling Instant Sunshine Meadow Mix produces dramatic colour from the first year, and now, with an improved range of perennial wildflower species, has a longer lasting flowering season extending through to the first frosts.