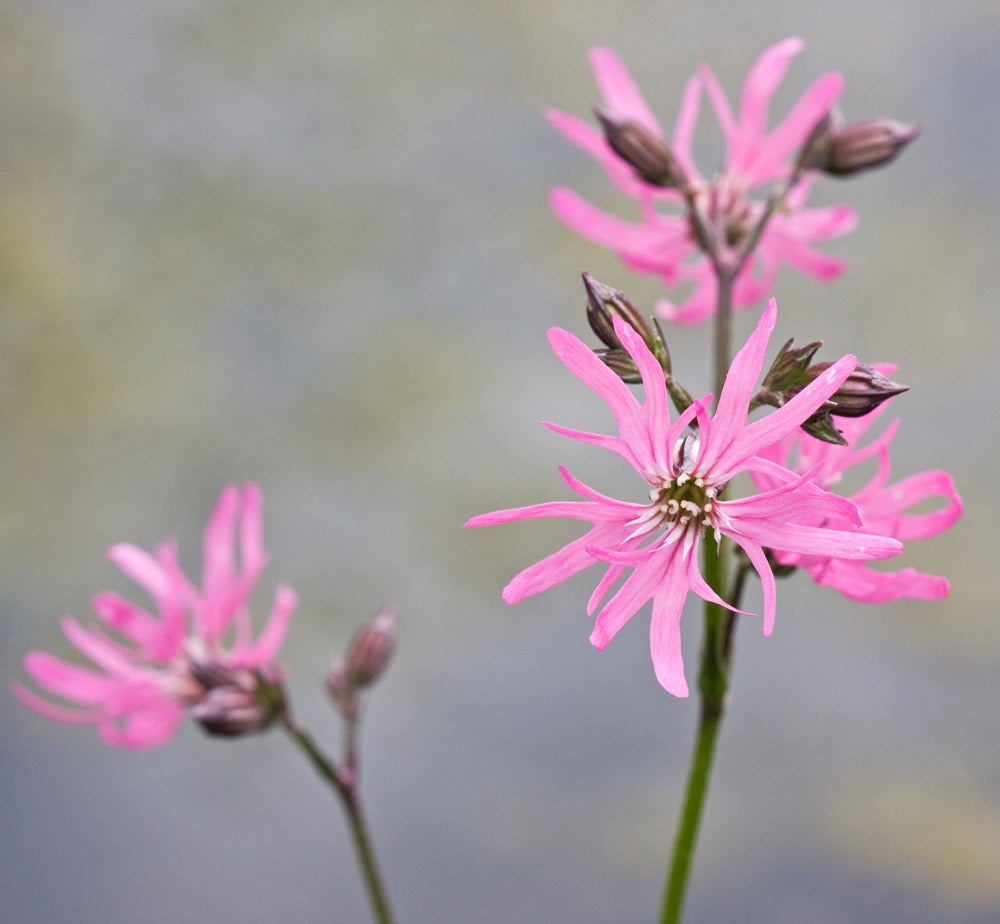 How & Where to grow Ragged Robin ( Lychnis Flos-Cuculi)
We will tell you how and where to grow Ragged Robin
The pink flowers of Ragged Robin (Silene flos-cuculi)
A mass of Ragged Robin in full flower will make for an attractive and colourful image in the garden.  It has deeply divided rose red petals and these give the flowers an attractive ragged appearance.
It generally readily naturalises in any moist or moisture retentive soil.  It will do best when growing in grass and will often grow in drifts by marshy areas or by a pond or water's edge.  It is often seen growing alongside plants such as Marsh Marigold and Meadowsweet.
The delicate, pink flowers of Ragged-robin grace any wildflower meadow, damp pasture or woodland ride. The star-shaped blooms  are attracted to bumblebees, butterflies and Honeybees. These all enjoy the nectar it produces.  
It will produce an abundance of tiny dark seeds and these often rattle around in small brown capsules. Once the capsules open the seed's are spread by the stems waving in the wind.
How and where to grow Ragged Robin
Flowering Season:  May to August
Height: 30 to 50 centimetres
Cultivation: It is a perennial plant.  Sow seeds into the soil in either spring or late summer.  If producing your own plugs sow the seed into a tray of compost at any time from spring until the early autumn.  The seed should only be lightly pushed into either the soil of the compost.
---